Font style 1
Font style 2
Font style 3
Font style 4
Font style 5
Who We Are
SocialWithin is a performance marketing agency specializing in paid social, creative production and landing page design and implementation.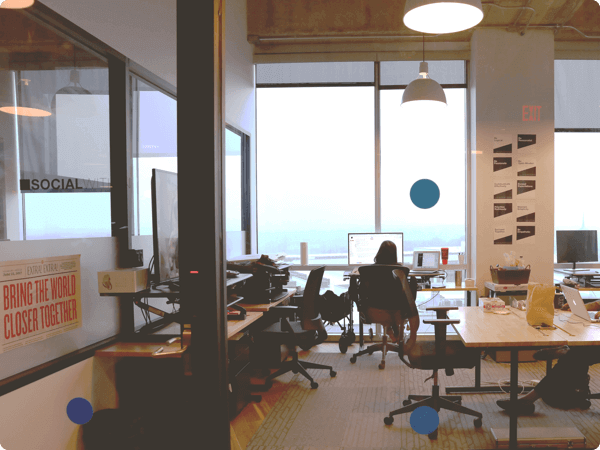 Our Founding Story
Aggrieved by the agency ecosystem, in 2016 Ex-Facebooker, Faheem Siddiqi founded a new kind of agency—one with a sheer desire to drive strong results through hands on partnership. SocialWithin was born out of a belief that every company should be cared for like it's our own. Which is why before making large investments we test the viability of an idea, the technological feasibility of the strategy, and/or the marketability of a value proposition. Driven by our mission to create more value for others, we exist to build and scale brands that people love. We have helped large enterprises continue to grow market share, have taken seed stage startups to Series D, enabled e-Commerce brands to open multiple storefronts, and effectively evolved retail and CPG brands to become digitally native.
We don't have a standard solution for all partners. We focus on having a unique formula for each client.
What Sets Us Apart
Experience
We've seen social platforms evolve over the last ten years. Our unmatched abilities allow us to take intelligent risks and succeed beyond all measures.
Expertise
Our account management and creative teams have a deep-rooted understanding of media buying best practices, optimization techniques, and smart creative iterations to drive consistent growth for our partners.
Efficiency
Being on top of best practices isn't enough - we stay ahead of the curve. Our team is constantly discovering new ways to improve campaign performance and create value for the clients we service.
Track Record
250M+ in ad spend experience. We design client partnerships for the long run and optimize them to build our client's enterprise value.
We Care About Winning
We never settle for less. We invest deeply in client partnerships, scale campaigns and become an extension of our client's team. Together, we achieve great things.
Ad Tech Tool
Our automated rules engine, Sambot allows our team to automate the repetitive tasks and optimize campaigns 24/7.
---
What You Get With SocialWithin